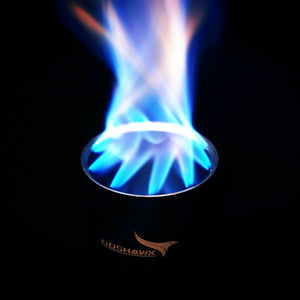 ERA-SE burners are now available!
The ERA-SE burner has completely replaced the EDDY-001 burner.

The old burners included in the products below have been replaced.
EDDY-001
EDDY-200 "Pioneer"
EDDY-205 "Pioneer Pro"
ERA SE is made of AA7075-T6 aluminium alloy. Hard anodized for scratch and corrosion resistance.
Break the power limit of siphon alcohol burners. We put 20 heat storage blocks on the burner.
An internal thermal block preheats the vaporized alcohol after the heat is wholly stored and pushes the burner to maximum power.
ERA-SE's power has been limited



ERA-SE was born from ERA. We simplify processing and reduce costs.
The power of the ERA-SE has been reduced by about 25% to accommodate the oxygen supply conditions inside the EDDY-200 and 205. But it's about 20% stronger than the old burner.
---