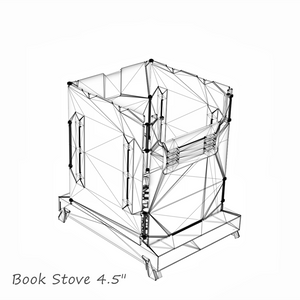 BOOK STOVE 4.5"
The Book Stove is a new series. The series will take advantage of this feature of folding to create a larger size wood stove.
Book Stove 4.5"
Made of Titanium and Titanium Alloys
Patent-pending hinge structure.
Easy to fold and tidy storage.
Multi-fuel, multi-purpose.
High quality and durable.
---